Everyone's Trusted Dental Implants Clinic in Ahmedabad with Transformational Results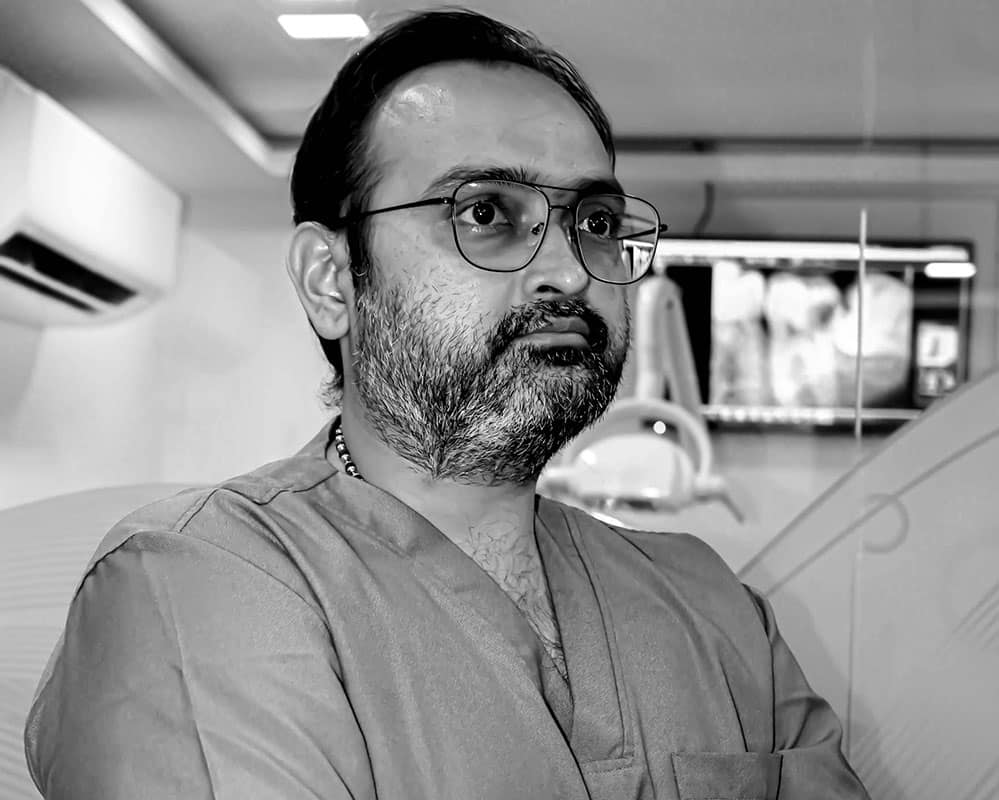 You will be pleased to meet an experienced, vibrant, and enthusiastic personality. he acquired his B.D.S. degree in 2009 and completed his master's in Oral and Maxillofacial surgery in 2012. Keeping up-to-date with advances is important and he regularly attends courses, lectures, and exhibitions to offer the latest treatments to his patients. He currently serves as a professor in the dept. of oral and maxillofacial Surgery at Ahmedabad dental College and hospital and working as consultant oral surgeon and implantologist at various private clinics and corporate dental chains across Ahmedabad, Anand, Nadiad, Mehsana, Gandhinagar.
Dr. Darshan Patel learned his skill by undergoing several trainings in advanced techniques and latest- technologies in dental implantology such as immediate implant loading (fixed teeth in a day), fixed teeth in 3 days by cortical implants, all on 4, ridgesplit procedure, and sinus lift. He is a certified Implantologist by ICOI (USA), IIF (GERMANY). He was a member of ITI (Switzerland)
Specialized Courses Attended by Him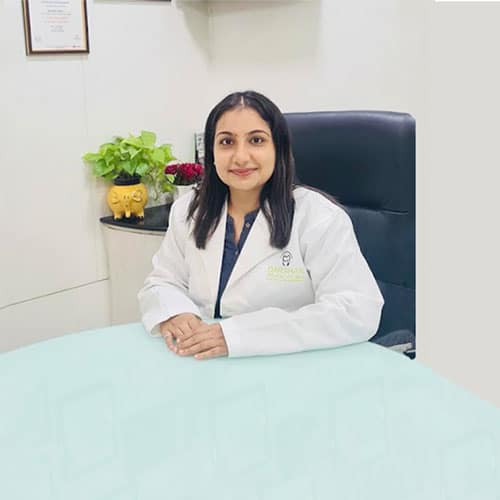 Dr. Hinal patel is a chief dentist at Darshan Dental Clinic. A friendly dentist at Darshan Dental Clinic strongly believes that every client walking out of the Clinic should go with a smile on their face. She completed B.D.S. degree from bharati vidhyapith (mumbai). She has been extensively trained for advance implant prosthodontics, Full mouth rehabilitation and comprehensive dentistry. She has been trained for smile design and porcelain veneers under Dr. Sandesh Mayekar and Dr. Rajeev Varma.
She is a young enthusiastic dentist with special interest in cosmetic and general dentistry. She continuously keeps abreast of the latest advances and developments in the field of dentistry.
Specialized Courses Attended by Her
We provide the best dental implant treatment and immediate services at an inexpensive cost in Ahmedabad so also recognize the Best Dental Clinic in Ahmedabad - India