Tooth Extraction in Ahmedabad
While it may seem scary, tooth extractions are a lot easier and more comfortable than in the past. And while we'll try to avoid dental extractions if at all possible, surgical extractions can be crucial for ensuring your mouth is able to function as it was intended.
At Darshan Dental, we offer dental extractions to do just this and make sure your teeth are set up for success for the rest of your life ensure a fulfilling and comfortable experience. Whether it's sedation options, modern extraction technology, or his gentle approach and friendly demeanor, Dr. Darshan Patel will be there to make sure you have the best tooth extraction experience possible.
Tooth Extractions at Darshan Dental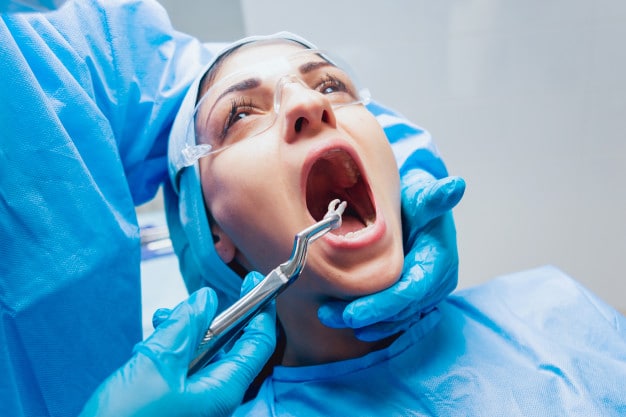 Tooth removal and surgical extractions may be used as a treatment for:
Extreme tooth damage or decay
Overcrowded teeth
Bone loss in your jaw
Infection
With every tooth extraction we perform, we set a focus on making sure it is the answer for your specific dental issue. We'll never suggest removing teeth unless it's necessary for the long-term health of your mouth and smile.
Every tooth extraction will be performed in the same expert way to ensure your comfort and more predictable postoperative healing.