Root Canal Treatment in Ahmedabad
Root canal treatment has become an integral part of dentistry from quite a few years now. This treatment was meant to retain and secure the natural teeth of the patients for a very long time during their life span. We at DARSHAN DENTAL CLINIC provide this treatment to our patients with utmost experience. We assure to eradicate all the myths about root canal treatment through proper explanation of all your questions and giving you pain free and comfortable short appointments for the same.
Our root canal therapy process was created to keep you comfortable. Patients always have a positive experience and get to go home pain free.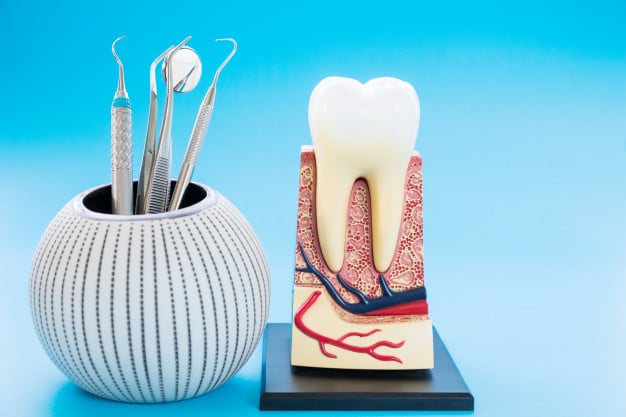 Our root canal treatment includes:
Evaluation to confirm a root canal is necessary for the long-term health of your mouth
Removing infected and decayed tooth structure from the inside of the tooth and cleaning and disinfecting the canals
Rebuilding the tooth with a strong composite foundation
Fitting the tooth with a crown to provide a healthy long-lasting restoration
Crown placement on the treated tooth for better functioning and strength of the treated tooth.
Answers to the questions that might arise in your mind
How painful is the root canal treatment?
Root canal treatment is usually done after giving local anesthesia to the patients hence no pain is felt during the procedure. Pain killers are prescribed by the dentist to subside any mild pain felt after the treatment which may last upto 2 days.
Can I get a filling instead of a root canal?
Root canal treatment becomes mandatory once the pulpal tissue of your tooth gets infected by the decay. Whereas fillings are done for small and initial cavities of the teeth.
Is it better to have a root canal or extraction?
Root canal treatment was specifically introduced to save the natural tooth and restore its high functionality. If the dentist assures you that the tooth can be saved by root canal, it is always better to go for root canal than extraction.
Severe tooth sensitivity?
A sore and sensitive jaw bone?
A chipped or fractured tooth?