Clean teeth
equals to clean health of your entire body. Take this small but very effective and crucial step towards your health and visit our clinic to get your
dental clinic
done. We at DARSHAN DENTAL CLINIC advice our patients to undergo
dental cleanings
yearly, which helps in finding dental issues at an early stage. As it is said PRECAUTION IS BETTER THAN CURE, yearly dental visit for cleaning will allow your dentist a thorough inspection of your teeth and oral hygiene which will help to prevent any further
dental problems
with precautionary steps.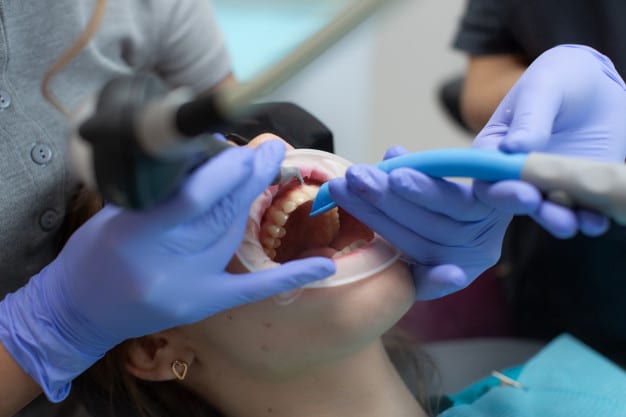 ANSWERS TO THE QUESTIONS THAT MIGHT ARISE IN YOUR MIND
1. Does dental cleaning hurt?
Regular dental cleaning should be a pain free treatment. However, if a patient comes in with severe tartar deposition and gum inflammation, sensitivity and mild to moderate pain is normal to occur.
2. Does dental cleaning whiten teeth?
Dental cleaning is a procedure to remove tartar and stain deposition on your teeth, after cleaning one might feel that yellowness of their teeth has vanished a bit. However, natural colour of your teeth cannot be changed by dental cleaning.
3. Will dental cleaning make my teeth sensitive?
It is not the dental cleaning that makes your teeth sensitive but it is the tartar deposit that makes your teeth sensitive. On removal of these deposits, sensitivity may occur which is utterly normal and vanishes after 5 to 6 days.